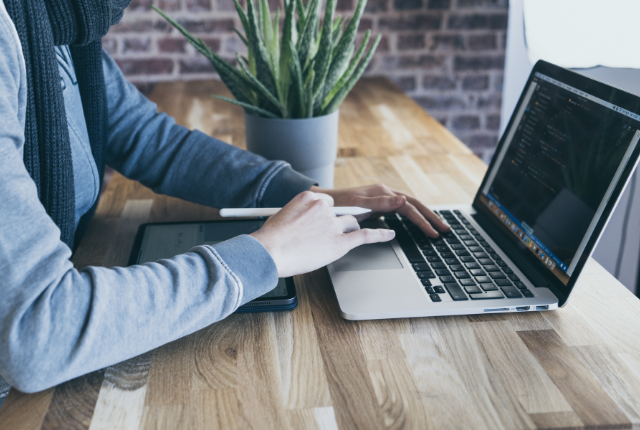 Are you questioning your current business pivot?
Are you unclear on the next steps to launch your new business?
Or maybe you're questioning your decision to even leap into this entrepreneurial journey in the first place? 
(I mean really, you did have a regular paycheck and benefits, what was so wrong with that??)
If this is you, I can relate and I want to share one small piece of unsolicited advice!
Seek Clarity. Relentlessly.
Ok, well, maybe just one more piece of advice.
Don't try to find clarity on your own. 
Your ego will tell you that you can find it on your own, but learn from my past missteps, you will waste lots of time, money and energy if you do.
One of the scariest investments I made was in an amazing coach and her high-end mastermind. 
I wasn't ready.
I felt out of my league.
But I did it anyway.
That one decision to take a financial risk and leap before I was ready shifted my entire business and perspective.
I found my personal path to ease into my business.
I realized who I wanted to be in my own business.
I created systems that worked for me.
I know where and how to get clients.
The discomfort in selling myself or services just isn't a "thing" anymore.
Offering my services is now a natural next step in the relationship.
If you find yourself resisting a big investment or a potentially life-changing decision, ask yourself a few questions:
Would getting clear on a plan for what you really want take away that feeling of constant overwhelm and distraction?

Would it solve an internal identity crisis if you gained clarity in who you need to be to get what you want?

Where do you need help getting relentlessly clear?

Are you ready to start before you feel ready?
I've opened my calendar to talk to 5 new or aspiring entrepreneurs who are finally ready to kick self-doubt to the curb, get clear on their plan, and create a customized path to attracting consistent income in their business. Are you ready? Just send me an email at support@carriekohconsulting.com saying, "I'm ready!" and I'll personally be in touch.
With gratitude,
Carrie